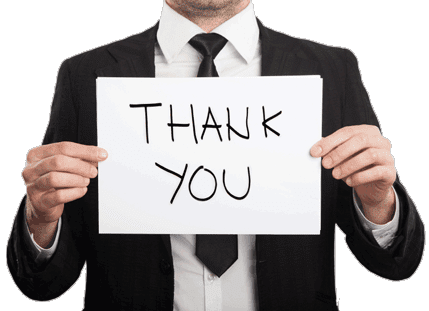 As entrepreneurs, we hit the ground running every single day and often find there isn't enough time to do EVERYTHING we want to do. It's easy to take for granted those who are in the trenches with us throughout the year. So, as Thanksgiving draws near, I encourage you to take some time to reflect on how your staff is driving the growth and success of your business and ask yourself:
When was the last time you took the time to say thank you in a way that really showed how much you appreciate your team members' contributions?
Feeling appreciated leads to higher levels of employee engagement. What is employee engagement? It is a leading indicator of future business success. In fact, Gallup has discovered close ties between engagement and outcomes such as turnover, profitability and productivity. With just 32.1 percent of American workers engaged at work, Gallup estimates this is costing the nation $450 to $550 billion per year in lost productivity.  As employee engagement increases, companies find themselves better positioned to grow.
So how about showing your employees some gratitude this Thanksgiving? Something as simple as saying thank-you, can add to your company's bottom line. Here are 4 things you can do at no cost:
1. Write each member of your team a handwritten, personalized thank-you note highlighting one major contribution you are thankful for, and why that is important to you and to the success of the company.
2.  Send a companywide email reflecting on the company's accomplishments within the past year, and how your team contributed to your overall success.   
3.  Since the World-Series just wrapped up, create custom baseball cards for your employees. Include a photo and statistic (e.g., Worked 12 months without being absent).
4.   Make being thankful a part of your company's culture moving forward and find ways to regularly appreciate the good work that your team is doing. You can do this by creating a Gratitude Wall, where employees can post peer-to-peer thank you notes for each other.  Or have a  "thank-you" Thursday, where you send out tweets to show your appreciation for team members that went the extra mile that week. 
Hopefully, these ideas will inspire you to think of other creative ways you can foster an attitude of gratitude in the workplace.  Please feel free to share those with me, and Thank YOU for reading this post! Have a wonderful and safe holiday:)
About the Author: Dina Potter is the founder of HR4SmBIZ, a boutique HR Consultancy firm helping minority start-ups and small business clients in the DC Metro area. Click here for a FREE 15 minute consultation.